sequencer.com
design + development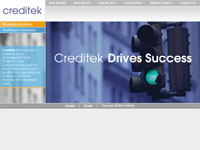 Creditek
Interface design, HTML and CSS coding, Flash intro and identity for a business-to-business financial solutions company. (Acquired by Genpact - site now offline.)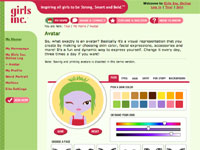 Girls Inc.
Consulted on the interface design, content creation and information architecture for this standards compliant site - an online membership program for girls ages 9 to 17.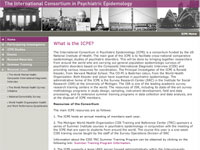 Harvard School of Medicine
Designed and developed a series of six websites for the Department of Health Care Policy at Harvard School of Medicine. Also created a robust user management control panel.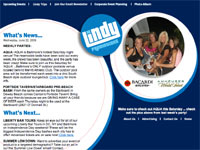 Lindy Promotions
Created a fun and informative site for the Washington, DC-based event planning and promotions boutique. Includes DHTML navigation, eCommerce and user retention features.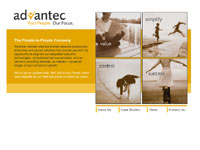 Advantec
Created a temporary Flash mini-site using Advantec's new brand strategy while the full site was under construction. Developed in partnership with The Delve Group.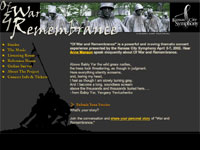 Kansas City Symphony
The "Of War And Remembrance" site was designed as the centerpiece for a digital storytelling and concert series. The site included a complete Content Management System.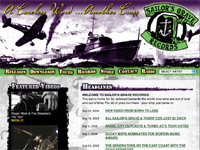 Sailor's Grave Records
Logo. Letterhead. Business cards. Print ads. Banner ads. Packaging. Website. MySpace. PureVolume. Everything. Punk Rock.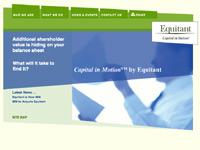 Equitant
Developed a DHTML version of an already existing Flash website for this Dublin-based financial services company. (Acquired by IBM - site now offline.)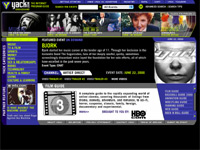 Yack Media Services
A broadband version of this former dotcom's website, which provided internet event listings. (This is a demo site with limited functionality.)
AMSkier Insurance
American Anorexia Bulimia Association
Capital Skateboards
Certified Network Installations
Columbia House Music Club
Columbia University
Entertainment Drive
Eye Candy
Flag & Co.
Focus Home Healthcare
Harry W. Gaffney Company
Inside Beauty / 5 Resolutions
Martian Entertainment
Museum of Television & Radio
Pivotal Insight
Simmons College
Thorp Records
Turner Home Entertainment
Liberty Irons
NYUCI homepage refresh
Beanbag Shack redesign